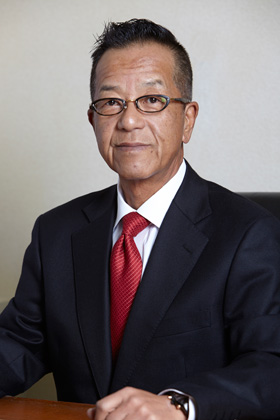 GREETING
MITSUBOSHI GROUP
Positioning MITSUBOSHI SOCKS at the core, the group develops and manufactures socks with passion.
Established in 1948, MITSUBOSHI GROUP has been producing hosiery for almost 70-years in Nara, Japan, also known as "Mahoroba " *, which is a very special place and well known in Japanese history.
As the diversification spreads and lifestyle changes, we support comfortable quality of life through creating the most comfortable, functional, healthy, and fashionable, socks that meets the style of the time. It is our goal to support peopple from feet and make heart throbbing socks that impresses people in various life scene.

* "Mahoroba" is a place described in "Kojiki " which was written in the year 712. The oldest extant chronicle in Japan. "Mahoroba" is an ancient Japanese word describing a far-off land full of bliss and peace. It is roughly comparable to the western concepts of arcadia.
HOME > GROUP INFORMATION > GREETING