MITSUBOSHI SOCKS' "fashion and daily socks".


― FASHION ―
We make wide range of various socks. Socks for famous fashion brands to various mass chain stores.


By considering each product's characteristic, the most suited way of production method is applied, which leads to offering good quality products.
We pay careful attention to designers' needs and wants. From luxurious fibers, the color, knitting pattern, embroidery, to prestige lame, etc. , we try our best to meet their demands with the most suitable echniques.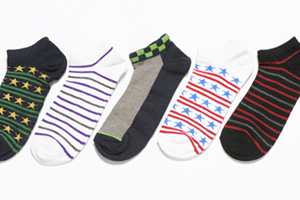 ●MEN'S SOCKS
Being conscious and examining the usage and background, the most suited material and machine is selected to make socks that one can be satisfied and use habitually.
We aim for the "new standards" in manufacturing.
Also, in OEM production of brand item, we carefully pay attention to brand's history and concept.
The request from the client is fully expressed with an essence of our company character.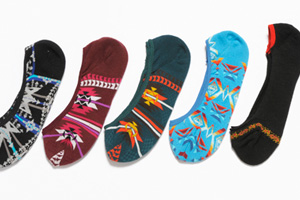 ●LADIE'S SOCKS
Our aim is not only responding to the changing trends and customer needs, but also, making the best suggestion in manufacturing. By establishing cooperative factories domestic and abroad, we are always ready to meet the cost and the speed of trend items. The collective strength of MITSUBOSHI group can meet demands such as changing the entire product line quickly.
HOME > MITSUBOSHI SOCKS' products > FASHION SOCKS